Breast Massage and Nipple Orgasms
Did you know it is possible to have an orgasm without touching your genitals?
It is!
The nipples and breasts are erogenous zones and full of nerve endings. And for many people stimulating the nipples and breasts via licking, biting, and massaging can send waves of pleasure through the body...you know an orgasm. So how can you get started with breast and nipple orgasms.
1. For those of you that wish your breasts were different in any way, start by learning to love them as they are. My go-to is to adorn them! You can do that with nipple piercings or nipple clamps if you don't want them pierced. You can also adorn them with my favorite sparkly nipple pasties. They are fun and easy to wear anywhere. And they are a nice surprise when you do get undressed for your lover.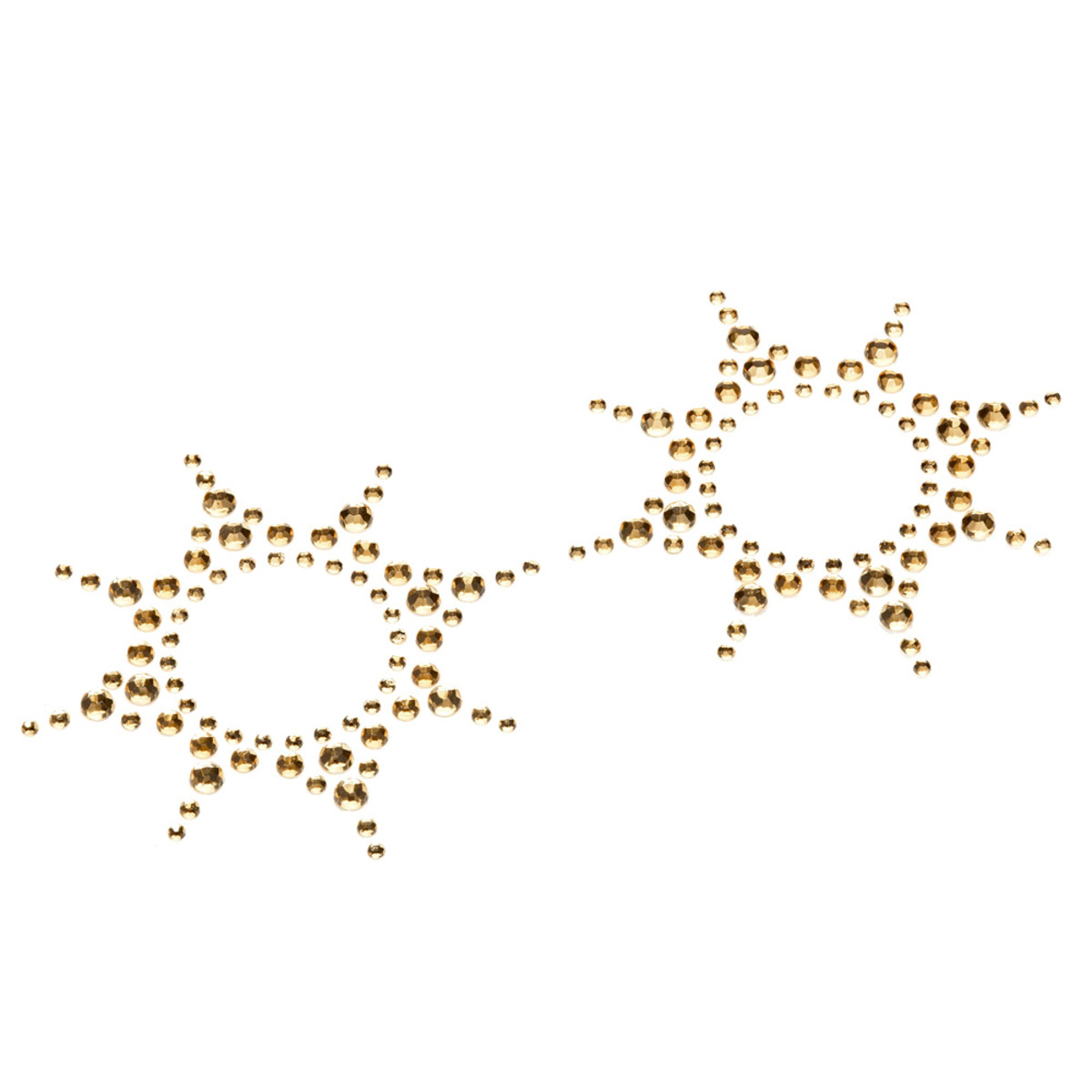 They are so easy to use. They are lightweight. Just peel off the back and place on the breast over the nipple. I love how pretty they make your breasts look. 
2. Sometimes it's fun to play around with toys in different ways. Many clitoral toys make great toys for nipples too. One of the toys I like is called Hip Hop. It's designed to be a clitoral vibrator. It has 7 different speeds so the fun is always there. This toy has two flexible bunny ears that can fit comfortably around  the clit and nipples too. Turn it on and let the fun begin!
3. If you are someone who likes to lick the nipples and breasts then you might enjoy having something tasty on them too. I love Slickables because they come in two flavors that can be mixed together: creamy vanilla and strawberry. And they can be used for any part of the body. It's also great for BJs! But that's a different class. :) Just put a little on your breasts or your partner and lick away. 
4. Massaging the breast without touching the nipple can be a wonderful experience that results in a nipple orgasm. Massage in small circles around the areola. Use your thumbs to move from the nipple outward. Massage the entire breast in big circles from the outside in clockwise and counter clockwise. Most people with breasts don't get as much attention paid to them as we'd like. So spend some time doing this. Make sure your hands are lubricated well with an oil such as a massage candle. This is a triple workhorse providing scent, light and  when the wax is melted a massage oil. Plus it's lickable so once it's massaged in you can then have your lover lick it off!
Buy Lickable Massage Candles here
5. Last but not least, to experience a nipple orgasm it helps to focus on breathing. Allow the orgasms to ripple through your body by focusing on your breath. It is such an exquisite experience when you allow the orgasm to happen through focused breathing. A nipple orgasm is an amazing experience and one that you can try this weekend. The feeling of pleasure through your body will change the way to look at orgasms and have you craving more of these!